ScanSnap iX1400 & iX1600 with Free Fellowes Paper Shredder
Claim a free* Fellowes Powershred® LX45 Cross-Cut paper shredder with every purchase of a ScanSnap iX1600 or ScanSnap iX1400.
Work better, faster and smarter by digitising your lives. The ScanSnap iX1400 lets you easily convert paper into the apps you use. You can make paper work for your business, and with the Fellowes paper shredders you can securely shred sensitive documents with ease. 
Fellowes Powershred® LX45 Cross Cut Shredder Details
Elevated design that brings distinction to any environment
Shreds 8 sheets per pass into 5 /32" x 1-15/32" cross-cut particles (security level P-4)
Also safely shreds staples, paper clips and plastic credit cards
Patented Safety Lock disables shredder for added safety protection
Shreds up to 6 minutes before a 20-minute cool down period is needed
4.4-gallon bin with easy lift-off head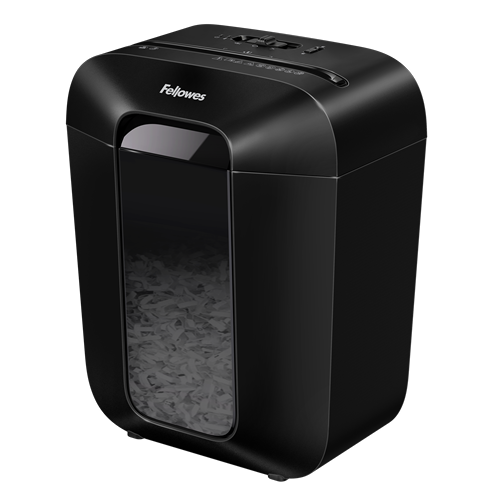 HOW THE PROMOTION WORKS
Running from 1st December 2021 to 30th March 2022, the promotion is restricted to 1 (ONE) Fellowes Powershred® LX45 Cross-Cut paper shredder with the purchase of 1 (ONE) or more ScanSnap iX1400 / IX1600 scanners per customer. Here's the process:
Purchase a ScanSnap iX1400 / IX1600 between 1st December 2021 and 30th March 2022.
You must then wait AT LEAST 30 days and NO MORE than 60 days to claim their free Fellowes Powershred® LX45 Cross-Cut paper shredder at the promotion website.

Example 1: Qualifying Product purchased 1st December 2021:

Earliest date to submit Claim: 31st December 2021
Last date to submit Claim: 30th January 2022




Example 2: Qualifying Product purchased 31st March 2022:

Earliest date to submit Claim: 30th April 2022
Last date to submit Claim: 30th May 2022

To make the claim, you must visit the promotion website to upload their ScanSnap iX1400 / IX1600 invoice and input your name, company name, address, country** and ScanSnap iX1400 / IX1600 serial number.
The claim is then validated by claim period (30 days or more and 60 days or less since purchase), serial number and participating country.**
Shortly after a claim is submitted, you will be sent an email stating that their claim is being processed.
Once a Claim is Approved, the claimant will receive emails including an Approval Notification and finally a Shipment Notification with tracking information, including a link to the couriers website where you can track your shipment. Shipments will be made to the address the claimant specified on the Claim form. Please allow up to 21 days from Approval of your claim to the delivery of your Reward
*Ends 30/03/2022. T&Cs apply. 
For full Terms & conditions please click here
**The promotion is only valid in the following countries: Austria, Belgium, Bulgaria, Croatia, Czech Republic, Denmark, Finland, France, Germany, Greece, Hungary, Ireland, Italy, Luxembourg, Netherlands, Norway, Poland, Portugal, Romania, Slovakia, Slovenia, Spain, Sweden, Switzerland, United Kingdom.