Fujitsu ScanSnap iX1600 Bundle
SKU: PA03770-B401P
£405.00
EX.VAT
£486.00
INC.VAT
FREE* Next Day
Delivery
(*UK Mainland Only)
On Back Order (Call For Lead Time)14 left in stock
Fujitsu IX1600 PDF Brochure
| | |
| --- | --- |
| ADF Document Size:    | A4 |
| ADF Capacity: | 50 Sheets |
| A4 Pages Per Min: | 40ppm |
| Scan Both Sides: | Yes |
| Interface: | USB 3 / WIFI |
| Mac Compatibility: | Yes |
Fujitsu ScanSnap IX1400 & IX1600 Free Shredder Offer
ScanSnap iX1400 & iX1600 with Free Fellowes Paper Shredder
Fujitsu offers customers a free* Fellowes Powershred® LX45 Cross-Cut paper shredder with every purchase of a ScanSnap iX1600 or ScanSnap iX1400.
Work better, faster and smarter by digitising your lives. The ScanSnap iX1400 lets you easily convert paper into the apps you use. You can make paper work for your business, and with the Fellowes paper shredders you can securely shred sensitive documents with ease. 
Fellowes Powershred® LX45 Cross Cut Shredder Details
Elevated design that brings distinction to any environment
Shreds 8 sheets per pass into 5 /32" x 1-15/32" cross-cut particles (security level P-4)
Also safely shreds staples, paper clips and plastic credit cards
Patented Safety Lock disables shredder for added safety protection
Shreds up to 6 minutes before a 20-minute cool down period is needed
4.4-gallon bin with easy lift-off head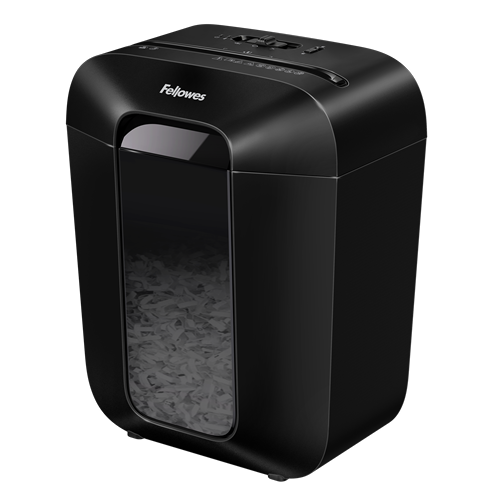 HOW THE PROMOTION WORKS
Running from 1st December 2021 to 30th March 2022, the promotion is restricted to 1 (ONE) Fellowes Powershred® LX45 Cross-Cut paper shredder with the purchase of 1 (ONE) or more ScanSnap iX1400 / IX1600 scanners per customer. Here's the process:
Purchase a ScanSnap iX1400 / IX1600 between 1st December 2021 and 30th March 2022.
You must then wait AT LEAST 30 days and NO MORE than 60 days to claim their free Fellowes Powershred® LX45 Cross-Cut paper shredder at the promotion website.

Example 1: Qualifying Product purchased 1st December 2021:

Earliest date to submit Claim: 31st December 2021
Last date to submit Claim: 30th January 2022




Example 2: Qualifying Product purchased 31st March 2022:

Earliest date to submit Claim: 30th April 2022
Last date to submit Claim: 30th May 2022

To make the claim, you must visit the promotion website to upload their ScanSnap iX1400 / IX1600 invoice and input your name, company name, address, country** and ScanSnap iX1400 / IX1600 serial number.
The claim is then validated by claim period (30 days or more and 60 days or less since purchase), serial number and participating country.**
Shortly after a claim is submitted, you will be sent an email stating that their claim is being processed.
Once a Claim is Approved, the claimant will receive emails including an Approval Notification and finally a Shipment Notification with tracking information, including a link to the couriers website where you can track your shipment. Shipments will be made to the address the claimant specified on the Claim form. Please allow up to 21 days from Approval of your claim to the delivery of your Reward
*Ends 30/03/2022. T&Cs apply. 
For full Terms & conditions please click here
**The promotion is only valid in the following countries: Austria, Belgium, Bulgaria, Croatia, Czech Republic, Denmark, Finland, France, Germany, Greece, Hungary, Ireland, Italy, Luxembourg, Netherlands, Norway, Poland, Portugal, Romania, Slovakia, Slovenia, Spain, Sweden, Switzerland, United Kingdom.
SCANNER HIRE
We Have a Vast Selection of Document & Microfilm Scanners for Hire Prices From As Little As £40 Per Week
ADVICE LINE
Call Us On 0800 328 1088 If You Have Any Questions About Our Products. We Are Open 9am - 5pm Weekdays
PRODUCT AFTERCARE
Call Us On 0800 328 1088 For Aftersales Support Including Warranties, Technical Support, Service & Repairs
PRODUCT INFORMATION
Fujitsu IX1600 PDF Brochure
---
ScanSnap IX1600 Scanner Bundle

Includes
ScanSnap IX1600 Scanner (PA03770-B401) (Worth £317)
Consumable Kit (

CON-3656-200K) 

(Worth £39)
Cleaning Kit (

CON-CLE-W24) 

(Worth £29)
Remote Installation (Worth £10)
3 Year Scanner Care Support (Worth £60)
Free Delivery (UK Mainland)
Individual items worth together £455 Exc. VAT  - SAVE £50 Exc. VAT
---
For those with a need for speed, the next generation iX1600 offers the ultimate in personal productivity. Busy teams can digitise and organise all your documents with one touch, and enjoy all the benefits you'd expect from ScanSnap within the fastest possible times.
The iX1600 transforms scanning into a simple, quick and efficient process.
Touch screen for various tasks
Perfect fit for both personal and sharing use
Refined design
Speedy 40 ppm colour scanning
50 sheets Automatic Document Feeder (ADF)
Smooth scanning of any document with Manual Scan and the Receipt Guide
Dust Detection and Streak Reduction for clean images
Scan wirelessly to PC, Mac, iOS or Android mobile devices
The ScanSnap iX1600 was designed to help anyone achieve maximum productivity, with advanced organisational features that give you greater control, effortlessly.
Intuitive scanning at your fingertips
The iX1600's 4.3-inch LCD touchscreen delivers the future of scanning now. Instead of choosing what you want to do each time you scan a document, with one touch, the pre-defined profile buttons will automatically create the required file type and save it to your preferred destination – even if it's in your cloud. The touchscreen also allows for colour-coded button sets for up to five teammates, making it the smarter way to work together using the same device.
Plus, you can quickly set up and use the iX1600 anywhere you have Wi-Fi without the need for a PC. Scan straight to your cloud services using ScanSnap Cloud. And a streamlined scanning process lets you scan batches of different document types with no need to prep and sort, turning lengthy chores into quick, even enjoyable jobs.
An optimised user experience that keeps evolving
Quickly and easily convert the papers you have into the applications you use. The 4.3-inch intuitive touchscreen lets you carry out pre-programmed scans, all at the touch of a button.
Whether you're creating searchable PDFs, editable Word, Excel or Powerpoint files, or extracting information from receipts or business cards, the iX1600 will automatically scan and save your documents to the pre-defined destination of your choice.
Share your ScanSnap for everyone to use
A single unit can be shared with company colleagues and family members with software licenses* for multiple accounts. Since different icon colours can be selected for each user, users can easily tell their profile icons apart from those of other users.
* It comes with multiple software licenses: 4 for ScanSnap Home, 4 for ABBYY FineReader for ScanSnap™ and 1 for Nuance (Win/Mac). Additional licenses may be purchased for ScanSnap Home.
Scan Any Document
Scan documents larger than the typical A4 size that need to be folded in half, envelopes and much more with Manual Scan Mode. Documents that are typically difficult to scan in Normal Scan Mode can now be captured without any issues. Effortlessly scan small documents with the Receipt Guide. No need to be concerned about fixing receipts and business cards that tend to curl or skew. Designed to be a comfortable fit even when the cover is closed, it dramatically reduces the handling of documents before hitting the scan button.

Scan anywhere you want whenever you want
Not everyone works from a desk these days. As long as there's a Wi-Fi connection, ScanSnap Cloud functionality will automatically recognise up to four different document types and scan them to your pre-defined cloud storage locations. Even with no PC, ScanSnap Cloud will conduct image processing and optimisation along the way. Simply place the scanner in the most convenient location for you, and scan away.
*1 When using smart devices, ScanSnap Connect Application is required.
*2 Access Point Connect Mode requires a Wi-Fi access point or router.
Best experience with ScanSnap Home
ScanSnap Home combines all your favourite functions into one and is the ultimate platform to utilise scanned data in various ways. Easily manage, edit and utilise data from documents, business cards, receipts and photos with the software. You can scan large volumes of various types of documents from colour photos to double-sided landscape documents with a host of intelligent automatic image processing functions.
Includes Kofax Power PDF for Win and for Mac
The bundled Kofax software allows users to read directly from cloud based applications and to save directly to those cloud based applications meaning that the possibility of using and sharing digital documents is extended. In case documents are intended to be managed locally, ScanSnap Organiser will provide an ideal repository. This application plays an increasingly important role in the ScanSnap eco system, especially when additionally utilising the recently introduced ScanSnap Sync functionality, which allows for cross linkage from the ScanSnap Connect App to for example Dropbox, to Kofax Power PDF or to ScanSnap Organiser
ScanSnap Manager Software
The upgraded ScanSnap Manager software brings the traditional simple operation to our latest ScanSnap scanners and MAC OS users.
Download available here: http://scansnap.fujitsu.com/global/dl/
Fujitsu ScanSnap IX1600 Document Scanner
SUPPORT & DRIVERS
Standard Fujitsu Manufacturers Warranty: 1 Year
Optional 3 Year Extended Support Warranty Available
Q&A / REVIEWS
Included

Scanner Care


Extended Support Warranty
Parts & Labour (Excl. Consumables)
On Site Next Business Day
Cover Mon - Fri (9am - 5pm)
Unlimited Breakdown Calls:
Telephone / Email & Remote Support
FUJITSU IX1600 SPECIFICATIONS
Scanning
Maximum Scan Size:
216 x 3000 mm
Optical Scanning Resolution:
600 x 600 DPI
Scan Speed (Colour, A4):
40 ppm
Scan Speed (B/W, A4):
40 ppm
Black/white Scanning Modes:
Greyscale, Monochrome
Design
Scanner Type:
ADF Scanner
Performance
Scan File Formats:
JPG, PDF
Scan To:
Cloud, E-mail, File, Image, OCR
Drivers:
ScanSnap Drivers
Input Capacity
Paper Handling
Scanning Media Types Supported:
Plain Paper, Business Cards, Plastic Cards
Maximum ISO A-series Paper Size:
A4
Multi-Feed Detection:
Yes
Packaging Content
Bundled Software:
ScanSnap Home, ScanSnap Manager, Kofax® Power PDF Standard, ABBYY FineReader for ScanSnap
Ports & interfaces
USB Version:
3.2 Gen 2 (3.1 Gen 2)
Standard Interfaces:
USB 3, Wireless LAN
Network
Wifi Standards:
802.11a, Wi-Fi 5 (802.11ac), 802.11b,802.11g, Wi-Fi 4 (802.11n)
Security Algorithms:
64-bit WEP, 128-bit WEP, WPA, WPA-AES, WPA-TKIP, WPA2, WPA2-AES, WPA2-PSK, WPA2-TKIP
Power
Power Consumption (Standby):
1.6w
Power Consumption (Off):
0.5w
Input Voltage:
100 - 240v
System Requirements
Windows Operating Systems Supported:
Windows 10 - 32 / 64 Bit
Windows 8 - 32 / 64 Bit
Windows 7 - 32 / 64 Bit
Mac Operating Systems Supported:
Mac OS 10.12 Sierra
Mac OS 10.13 High Sierra
Mac OS 10.14 Mojave
Mac OS 10.15 Catalina
Mac OS 11 Big Sur
Operating Conditions
Operating Temperature:
5 - 35 °C
Operating Relative Humidity:
20 - 80%
Weight & Dimensions
Technical Details
Sustainability Certificates:
Energy Star, RoHS
Options, Accessories & Consumables